SENIORS: October 1 is the deadline to SAVE $25 on your senior ad order for the BHS yearbook. The final order deadline is December 1.
Friday night will be home vs. 96 high school. Kickoff is set for 7:30. It will also be Little League recognition night. All 2G, 4G, and 6G Blacksburg teams are invited! We will be providing your coaches with more information this week! Looking forward to seeing all the guys this Friday!
n best efforts to better the overall experience of our fans at T.A Campbell Stadium, we've had some renovations take place at our front-gate. We will now sale tickets at the ticket booth located on the backside of the home bleachers. Tickets to Friday night's match-up against Ninety-Six can be purchased at three different locations, see details below. From our Athletic Department, thank you for your continued support to our athletic programs. For without it our athletes wouldn't truly feel their value and the importance of small-town, big dreams. 🐾 Cash payments in the BHS Main Office on Tuesdays from 10 AM to 2 PM 🐾 GoFan —
https://gofan.co/event/1064762?schoolId=SC233
🐾 Cash payments at the Ticket Booth Friday evening upon entry
SENIORS: October 1 is the deadline to SAVE $25 on your senior ad order for the BHS yearbook. The final order deadline is December 1.
The guys went this morning to Boiling Springs HS to support the BHS band in their first competition of the year. Thanks to the BHS booster club for feeding the guys afterwards!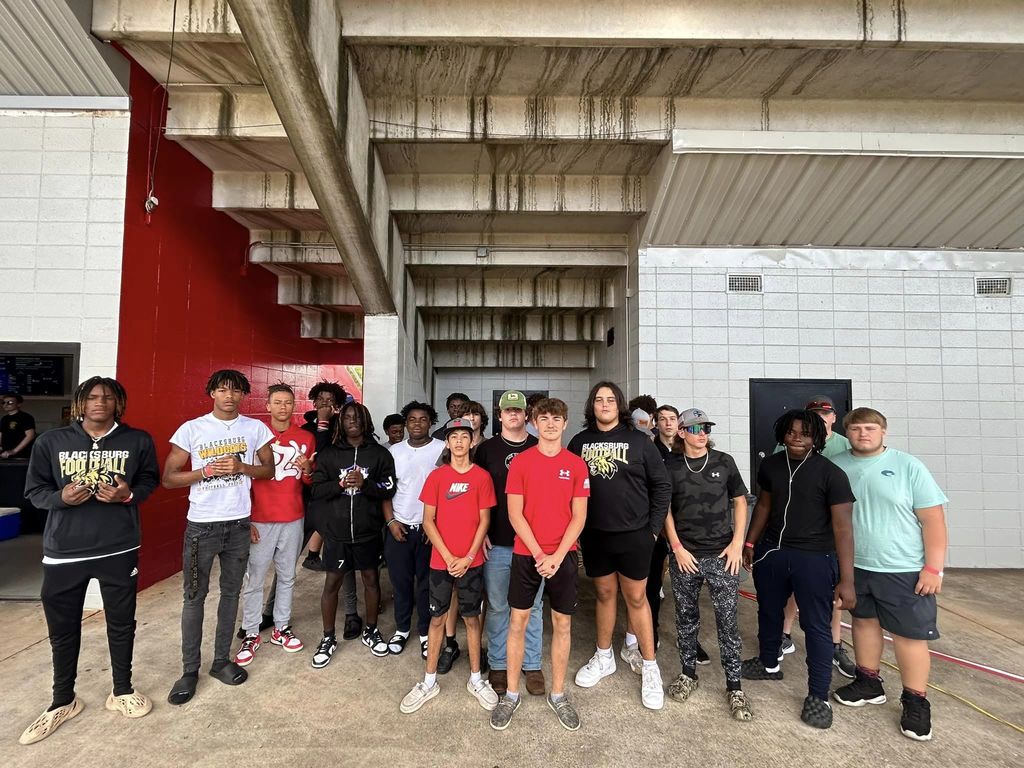 We've had an additional game added to our weekly schedule. The JV Football team will now travel to Andrew Jackson High School for a Thursday night match-up. Kickoff is set for 7 PM. Address: 6925 Kershaw Camden Hwy Kershaw, SC 29067 Tickets can be purchased thru GoFan at the link below for $5 or with cash at the gate for $7, exact change only.
https://gofan.co/event/1135644?schoolId=SC69
Fans are asked to park in the VPAC Student Parking lot. Metal detectors and clear bag policy will be enforced
Help us congratulate our All Tournament honorees from Battle in the Burgs! These 4 young ladies displayed some solid playing this weekend! Paris Mayes Varsity Setter- Hustled down the passes and put up some great sets! Ella McLain Varsity Outside Hitter- Really brought the heat! Led the team in Kills! Morgan Merritt Varsity Libero- Dug deep and led the team with the most successful digs! Callie Cerny JV Outside Hitter- Was a leader on the court, aggressive, and consistent! I couldn't be more proud! Today we are headed to GMC! Come support if you can! JV plays at 5:30pm and Varsity directly after!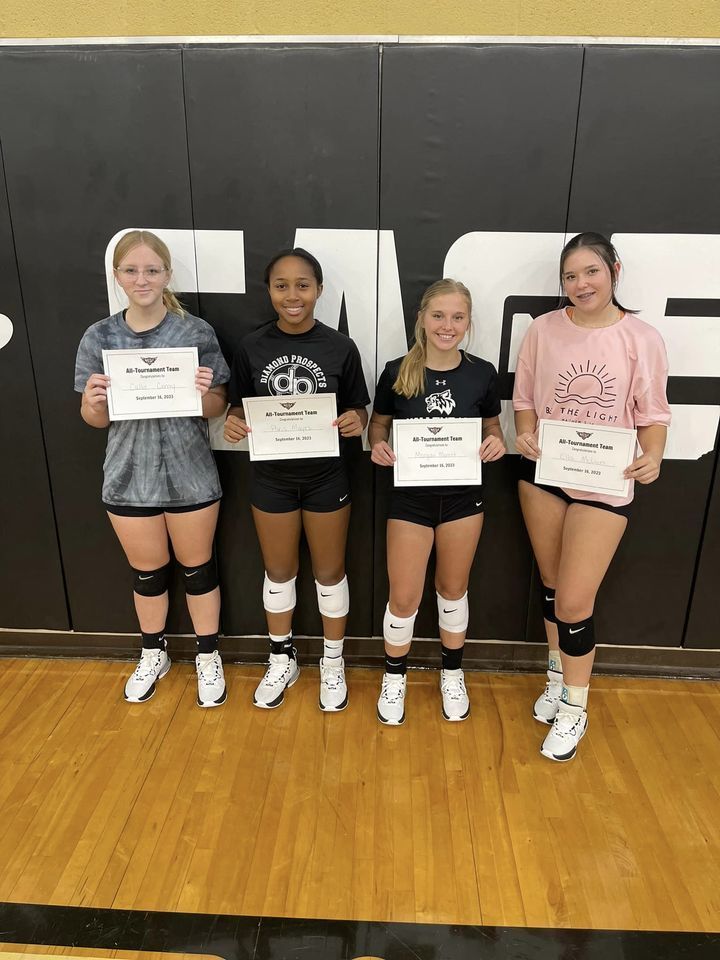 School pictures for grades 9,10,and 11 will be taken tomorrow, Tuesday, September 19. Order forms were sent home last week and are available on BHS webpage and on this page . Legacy will send school IDs for all students who have their photos made; senior IDs are already in and most have been distributed to seniors. All underclassmen need to have an ID and yearbook photo taken, whether or not they purchase a package.
What season is it? HOMECOMING HUNK SEASON! Vote now for your fav senior player!
Grades 9-11 School Pictures: September 19 Grades 9-11 AND Senior MAKEUP Pictures: October 13
Tickets to Friday's Varsity football game vs. Chesterfield can be purchased through GoFan. Go to
www.gofan.co
and search Blacksburg High School. Fans can also download the GoFan app and set up an account. Admission will be $7.00 per person using GoFan. For cash option, home varsity football tickets will be sold in the BHS main office. Tickets will also be sold outside the gym on Friday from 6:00-7:15 pm. All cash tickets will be $8. Only cash will be accepted. Children 6 and under do not need a ticket to enter. SCSHL passes will be accepted. Students grade k-8 must be accompanied by an adult. Thank you.
Parents and Guardians, we need your help and input! Your access code was mailed to you. If you cannot locate the code, please call BHS at 864-206-2378. SURVEY LINK:
https://assessment.blueribbonschools.com/
SURVEY CLOSES FRIDAY.
Anyone who purchases a yearbook with his or her name on it by Friday, September 15 will get up to four free icons. Remember that you may make payments for your yearbook via Jostens website.
https://jostensyearbooks.com/?REF=A07534000
The Blacksburg High School Band will have it's Fall Fish Fry this Saturday, September 9. ALL-YOU-CAN EAT!! See the flyer for the details. Please come out and support your Wildcat Band!
We are beyond proud of our Varsity Lady Wildcats! We earned our first win of the season against Christ Church! Game Score: 1st Set-25 to 22, 2nd Set 25 to 14, and 5th Set-15 to 7. Way to bring the heat ladies! Join us tomorrow in the Cage as we take on Chesnee! JV plays at 5:30pm and Varsity directly after. #itsvolleyballseason #goladycats
Congratulations, BHS alumni, Jeremy Whitaker!
Everyone has a role! Cheering your teammates on while you're not on the court is just as important as getting your serve in! Happy Tuesday! #volleyballmotivation #lifeskills #teamwork
Students and parents: our yearbook staff needs YOU! Please submit your photos of school events and activities related to Blacksburg High School for possible use in the 2024 edition of our school yearbook, the CENTRALIAN. UPDATED LINK- no code needed. 🙂
https://images.jostens.com/ImageShare/upload